For over ten years we've been rebuilding A/C, power steering hoses, and transmission cooler lines. We began as manufacturers of A/C hoses for import cars at our shop located in Glendale, AZ, a suburb of Phoenix. Since then, we have grown our business in order to meet the demands of our customers. It now includes DOT-approved brake hoses with Brake Quip(TM) components, custom A/C, power steering fit-ups, limited fuel lines, motorcycle brake lines, and hydraulic clutch lines. We are now an Authorized Tubes N Hoses dealer. We can reproduce hydraulic tubing, aluminum tubing and many other items. Also available hydraulic hoses up to 1 in. dia.
Our specialty continues to include more auto services such as A/C parts sales, repairs of A/C, power steering, and brake hoses. We also meet the needs of our customers who are looking for products such as engine/transmission cooler lines, hydraulic hoses, and welding.
Providing you with the best prices on all of our new and remanufactured air conditioning parts is our goal. There are plenty of items in stock for purchase. Please feel free to give us a call if you are looking for a specific or hard-to-find part. We'll go the extra mile to find the part for you, no matter how hard the task may be. Outstanding customer service has been the basis for our success. For repairs, we guarantee same-day repair and 24-hour return shipping back to you. We even offer a trouble-shooting manual to aid everyone in understanding how an auto A/C system works. Talking to people and helping them solve their problems are a few of the things we love to do and what separates us from other companies. Customers working with us receive a hands-on approach; we'll walk them through exactly what they need to do to be successful.
� We stock:
� Over 400 a/c fittings for hose repair in stock.
� Compressors and related a/c components. ï
� We fabricate:
� New custom fit a/c hoses and components.
� New brake hoses, both OE and custom (rubber, stainless, and colored braid)
� New brake hard lines with double flare plus bubble end.
� Custom fit power steering hoses and fittings.
� We repair:
� Power steering hoses, A/C hoses, brake hoses, transmission cooler lines, fuel lines (limited).
Hydraulic Tubing, Hydraulic Hoses.
Owner: Brian Brown

Our Mission
Our aim is to provide the best product and service for the best price to our customers.

Links
Map/Directions to our store: Click here...
We are proud to be an
authorized distributor of BrakeQuip Products.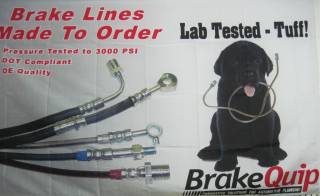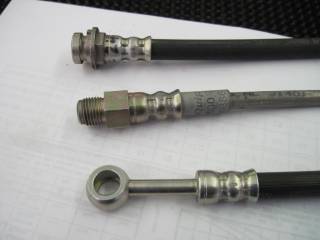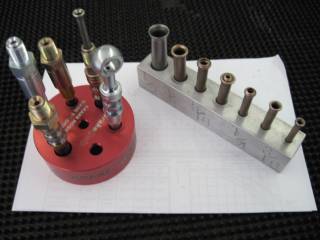 We are an Authorized Tubes N Hoses Dealer.
Below are links to some of our Associates.
Kerry's Car Care we're working hard to become your neighborhood auto repair/service center. Glendale, AZ.
Greg Clark Automotive Specialists has been serving Phoenix Arizona's auto repair needs for more than 25 years. Phoenix, AZ.
Mustang Service Center is Arizona's only one-stop Mustang repair shop and high-quality part source for 1964 - 1973 classic Mustangs. Glendale, AZ.
Mike's Auto Tech is one of AAA's premier "Approved Auto Repair" facilities! Glendale, AZ.

Contact Information
We may be contacted at any of the sources listed below:
Telephone:

623-776-7710

FAX:

623-776-7711

Postal address:

7809 N. 68th Ave. Glendale Az. 85303

Map/Directions: Click here..
Electronic Mail

General Information:

rmacc@rmacchose.com


Sales: rmacc@rmacchose.com
Customer Support: rmacc@rmacchose.com
Webmaster: smarteco@live.com